The Foundations: At the most basic genetic level, horses are either red or black. This is an over-simplification as I will explain below, but let's begin with the Extension locus as it seems to be the easiest way to segue into more complex matters. The Extension locus controls the formation of pigment in the hair, either black or red. Black (EE or Ee) is dominant to red (ee). Red (aka chestnut) is therefore recessive.That means that a horse carrying 2 black genes (EE) will be (homozygous) black; a horse carrying one black gene and one chestnut gene (Ee) will also be black (but heterozygous); and a horse carrying two chestnut genes (ee) will be chestnut (always homozygous). So if two heterozygous black horses are bred together (Ee +Ee), they have a 25% chance of producing a homozygous black (EE), a 50% chance of producing a heterozygous black (Ee), and a 25% chance of producing a chestnut. Two chestnuts bred together (ee + ee) can only produce chestnut.
That said, recent research indicates that the original, prehistoric color of modern equines was probably bay or possibly bay dun. A mutation of the Agouti locus, which acts to restrict the placement of black pigment, gave rise to black (completely unrestricted black pigment) and chestnut (lack of black pigment). Two alleles can occur at the Agouti locus: A (bay) or a (not bay, no restrictions on the coat). A is dominant while a is recessive. The factors that influence the shade of bay, from light to dark, are still being studied.

So the important thing to remember is that while it's easy to think of black and chestnut as being bases with all colors built on them, and to think of bay (or agouti) as one of the dilution genes, it's not strictly accurate (and I am guilty of having thought this way, too). Most of us learned to think about horse color this way, but recent research has shown bay came first and that black and chestnut are later mutations of bay. If you are interested in more in-depth reading on this subject, I highly recommend this post on Lesli Kathman's Equine Tapestry blog.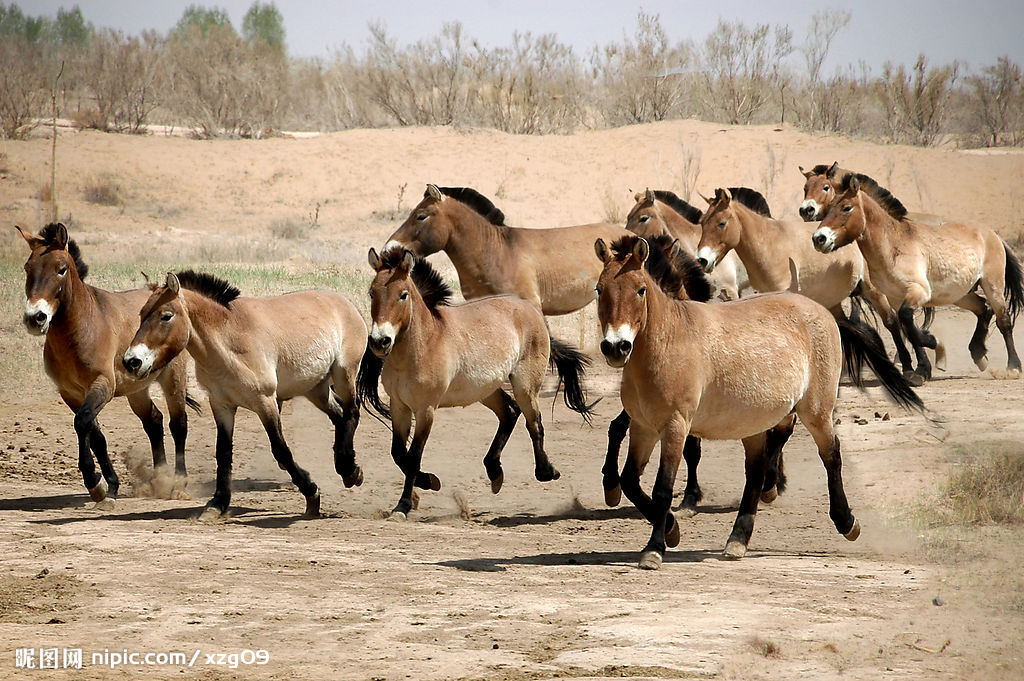 Przewalski's horses, also known as Takhi, exhibit what is believed to be the original (or close to ) primitive coloration for equines.